Achieve more precise and efficient production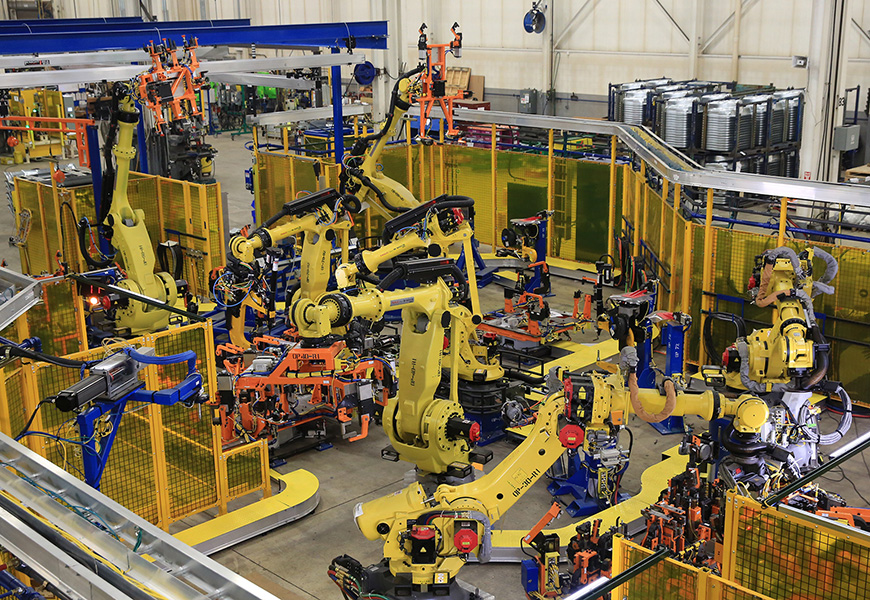 HTI Cybernetics encompasses every aspect of automation systems including design, build, and the integration of flexible automation systems. Improvements can be applied to a variety of applications and production environments, optimizing workflow within assembly and sub-assembly manufacturing areas to increase output consistency and quality.
Our automation systems are designed to improve and maintain production levels for the long term. Our integration expertise applies to all robot manufacturers. Adaptable to future modification or redeployment, they ensure flexibility and ease in the case of product changeover. Our expert team is ready to deliver success compliant with ANSI/RIA safety standards, whatever your applications, specifications, or challenges.
Compliant with ANSI/RIA safety standards

Robotic integration expertise

Customize to application specifications

Optimize capital equipment

Meet cycle time requirements

Increase overall equipment effectiveness (OEE)
Automated Assembly
Lowers production costs while improving quality efficiency.
Fastening & Joining
Easy, efficient, and economic fabrication of product.
Laser Welding & Cutting
Achieve more complex designs and greater accuracy.
Dissimilar Metals
A cost-effective way to combine different materials, such as steel or aluminum.
Weld Automation
Delivers faster processes and higher quality of work.
Grinding & Buffing
Remove excess material quickly to your specifications.
Adhesive & Sealant
Ensure precision, accuracy, and quality control.
Self-Piercing Riveting
Applicable to a variety of materials and material combinations.