Consider it handled with HTI Cybernetics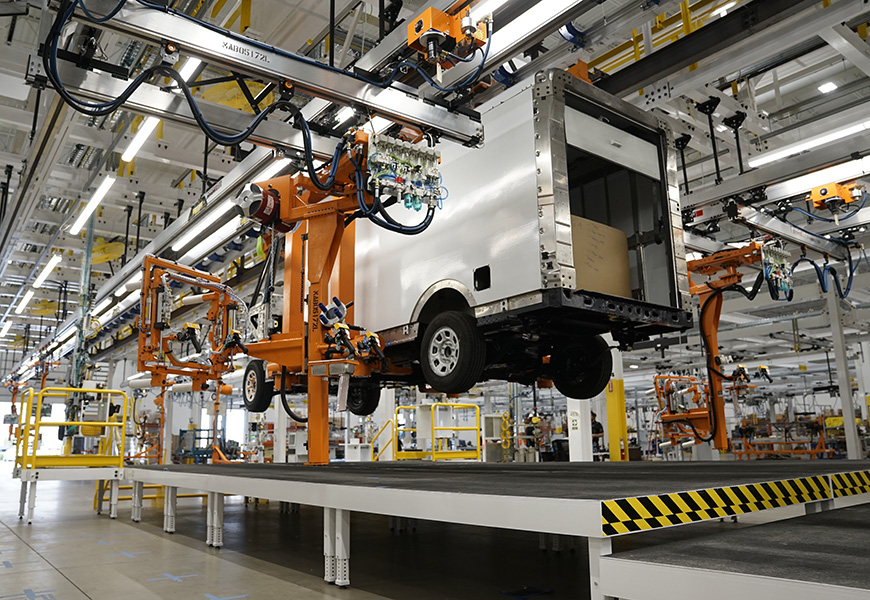 There are great strides to be made in manufacturing operations with our numerous offerings in Material Handling Equipment. With our expertise, you can enlist solutions that improve ergonomics, productivity, quality, and safety through the seamless integration of added support.
Optimize operations through the ability to transport product or material quickly and efficiently, which allows for multi-station production that minimizes operator fatigue. This equipment also generates consistent quality Consistent Quality with less error.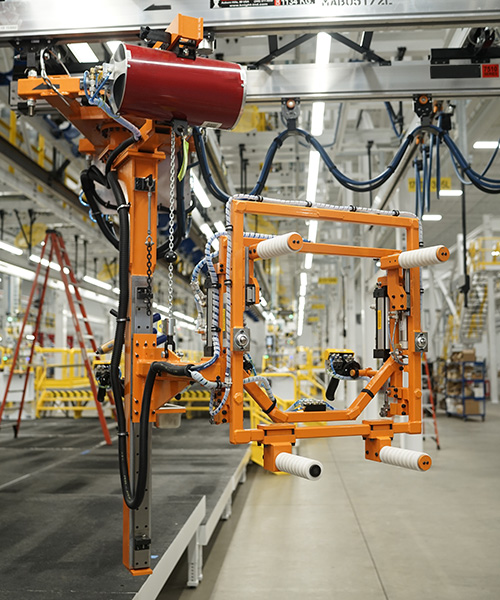 Lift Assists
The engineers of HTI Cybernetics design and build lift assists that provide multiple operational and ergonomic advantages:
Enhance operator capabilities
Minimize risk of operator fatigue and injury
Create flexibility in product pick/place orientation with product manipulation
Ease of maintenance extends tool life and decreases service repairs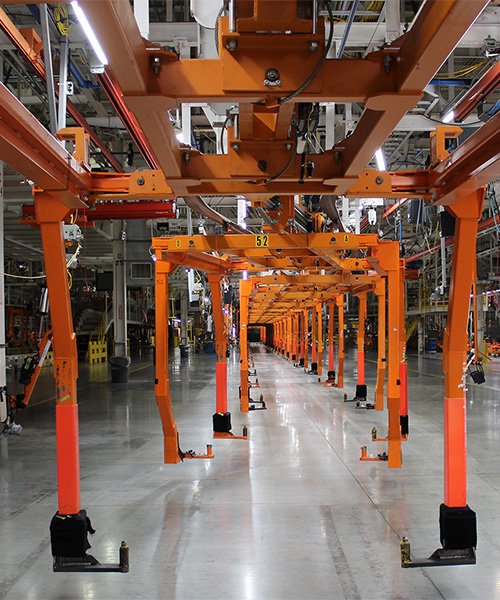 Carriers & Carts
Our standardized, custom solutions enhance safety and the efficiency of the production process in a number of ways:
Handle multiple models for production flexibility
Multi-station transfers allow for efficient material distribution
Ergonomic operator interface reduces risk for your work force
Articulating Arms
Manipulate tooling throughout a workstation with minimal effort by the operator. Easing movement absorbs torque reaction and reduces operator fatigue and minimizes force required. In addition:
Precise product positioning reduces cycle time
Arm control options include pneumatic or PLC controlled with zero gravity capability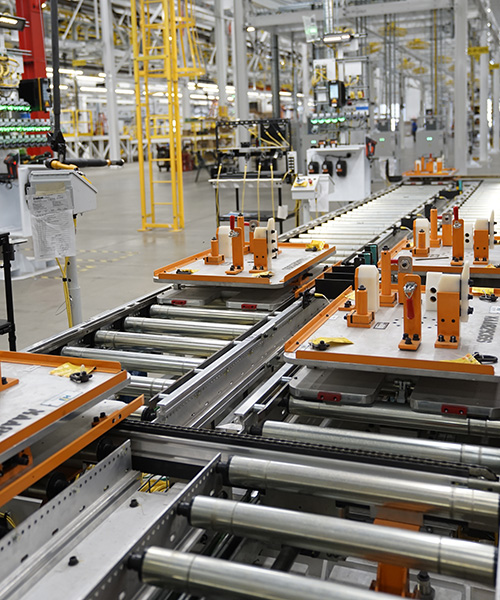 Conveyor Systems
Integrated conveyance solutions from HTI Cybernetics increases uptime and output with more efficient routing of product and material. Designed for durability, they can ultimately reduce operational costs, as well as:
Available configurations range from light- to heavy-duty for flexibility across operations
Precise product presentation improves repeatability and accuracy
Added control of multiple product models allows for sub-assembly with tooling pallet integration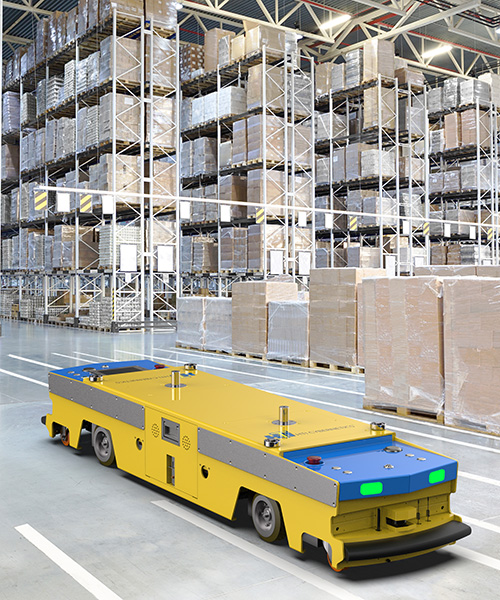 Automated Guided Vehicles
When faced with any number of constraints and challenges, Automatic Guided Vehicles (AGVs) can transport material or product quickly and efficiently to optimize workflow processes, add flexibility to your manufacturing operations, and improve workplace safety.
AGVs are useful to a variety of industries and applications, and customizable to your unique specifications. They can make the most of your footprint and flow to achieve the following:
Operate in areas difficult for humans to access
Seamless deployment into your existing production
Reduce overall footprint with multi-purpose utilization of floor space
Expand capacity and throughput with the use of multiple AGVs
Travel path easily adapted to accommodate production changes
Increased safety for operators due to detection sensors and other features