HTI Cybernetics Hosts Manufacturing Day Event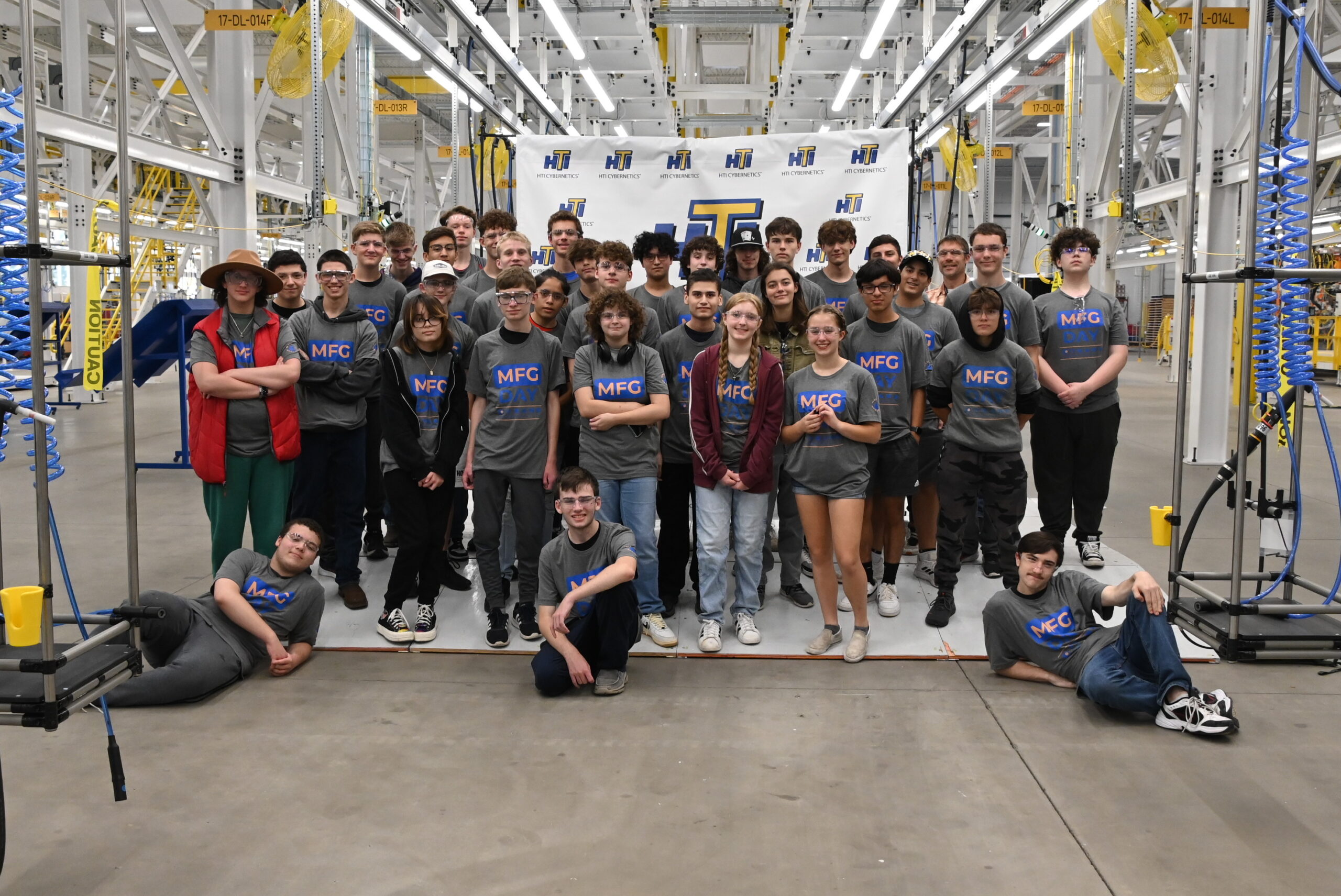 STERLING HEIGHTS, MI – HTI Cybernetics®, a provider of automation and tooling solutions, participated in the 10th annual Macomb County celebration of Manufacturing (MFG) Day. On October 3, 2023, HTI hosted students from Romeo High School, and guided them through a facility tour that focused on advanced technologies and integrated manufacturing solutions.
With 40 years of expertise, HTI continues to evolve with the advancements in the manufacturing industry and lead the way with intelligent manufacturing solutions that integrate people and robotics, positioning customers for sustained ROI.
The vision of HTI is to continuously improve safety, quality and productivity in a connected world where humans and machines work side by side. The best way to achieve this vision is to inspire the next generation of workers to pursue careers in manufacturing and teach them the way.
ABOUT HTI
HTI Cybernetics® (HTI) provides integrated automation and tooling solutions to the Automotive Industry to support and enhance production; these solutions include automated systems, material handling solutions, assembly tooling, and custom automation. Our primary focus is on delivering solutions that are cost-effective, adhere to the highest quality standards, and are scalable in order to meet and exceed our customers' expectations throughout the entire project life cycle.